Whirlow Hall Farm Trust wins Sports England funding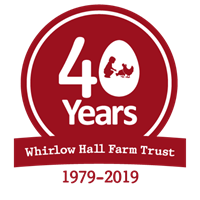 Whirlow Hall Farm Trust is extremely grateful to have been awarded £10,000 of funding from Sport England. The grant will support Whirlow, particularly in these difficult times, to ensure they can continue their work with vulnerable children and young people in South Yorkshire.
Whirlow Hall Farm Trust is an educational trust based in Sheffield. Their mission is to help youngsters make the most of their potential, regardless of their circumstances and challenges, in a learning environment that is based on a working farm.
Ben Davies, Chief Executive at Whirlow, is thrilled to have been awarded the funding: "This funding from Sports England has come at just the right time for Whirlow. Like so many other organisations, the COVID-19 crisis has put a huge strain on them financially. This funding will enable them to keep vital services running during the lockdown, and ensure they are here for South Yorkshire's most vulnerable children and young people once it is safe to welcome them back to the farm."
Just Giving Donations